Investigative Services
Conducting applicant background investigations.
Preparing legal support products through research and investigation, including expert witness testimony.
Locating witnesses in civil litigation and criminal judicial actions.
Providing forensic examinations on recovered evidence.
Enhancing commercial security systems.
Asset recovery and protection, including cargo theft and fraudulent claims.
Locating missing persons, especially adolescent children.
Developing executive protective systems.
Providing specialized courier services.
These are but a few of the services provide by the CIMIS Group.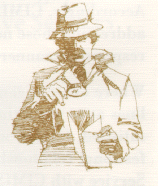 For more information of how we may assist you directly in meeting your organizational goals, please contact us directly at (904) 200-2470 or if you prefer you may write to us at:

The CIMIS Group
3413 Kings Road South
Saint Augustine, FL 32086

cimis@thecimisgroup.com